Parisien Research Corporation
Intelligence - Security - Defence
Parisien Research Corporation (PRC) provides specialized products and services to qualified domestic and international corporate, government, defence, intelligence, law enforcement, and security organizations. From our headquarters in Ottawa, Canada, we mobilize specialized resources needed for each unique project. Our roster of Subject Matter Experts (SMEs) include strategic partners and associates who have extensive experience in military operations, security, intelligence, law enforcement, and business.
We deliver innovative technologies and solutions to our clients with the highest levels of integrity and ethics.
Technology:

:: Accelerated System Integration Environment (ASIE)
:: For special purpose ES / EP / EA platform integration

:: Electronic Warfare (EW) Threat Simulation
:: Global Battlespace with multiple red/blue entities
:: Multiple domains: Land, Air, and Sea
:: SAF, Multiple Maps / Sat Imagery formats
:: Multiple applications…
:: R&D
:: Mission Planning, Rehearsal, and Review
:: Situational Awareness
:: Training, War gaming
:: The core simulator for ASIE

Subject Matter Expertise:


:: Electronic Warfare (EW)
:: ES Systems and Operations
:: Free Space Radiating Simulation
:: Training and Calibration Ranges
:: Modeling Simulation & Training (MS&T)
:: Battlespace and Threat Simulation



Educational:

:: Public Safety & Law Enforcement Training
:: Training Programs(Catalog)

:: Course Program Development
:: Corporate and Military Leadership Development Programs

Subject Matter Expertise:


:: Military Operations
:: Intelligence Management 
:: Military Counter-Intelligence
:: Physical Surveillance/Counter-Surveillance
:: Public Safety and Law Enforcement Training
:: Leadership Development


About
Parisien Research Corporation (PRC) has been a privately owned Canadian Corporation since 1994. PRC started off as a software development company and moved into the defence industry as a contractor for leading Canadian, UK, and US defence companies. Our people have extensive experience in doing business with International Government Agencies providing complex solutions.
In 2011, PRC began to focus on the intelligence, Security, Law Enforcement, Public Safety and Defence sectors providing unique Consulting, Training, and even purpose built Robotic Systems. During this time PRC has developed complete training courses and curriculum for Law Enforcement and Public Safety, covering classic and advanced courses on many topics.
EWSIM Corporation was a related company to PRC, and now operates as a division within, focused on Modelling Simulation and Training (MS&T) within the defence sector since 2004. We offer Simulation Solutions to the defence and intelligence communities, with a unique solution for System Integration Labs (SILs) enabling them to optimize the integration process of multiple systems into platforms that will operate in a threat environment when deployed.
Executive

Harvey Parisien
President

Parisien brings over 30 years experience across all aspects of business development and managing within the bounds of the Canadian Government Controlled Goods Registration Program (CGRP) and International Traffic in Arms Regulations (ITARs). He has extensive experience at establishing strategic and tactical business partnering and teaming arrangements, and tailored business relationships ultimately focused on optimizing customer and shareholder value. Parisien is also the founder of XINT Corporation, a company that together with EW Solutions Ltd in England, provide the Open Source Threat Database (OSTD). The OSTD provides real time live threat intelligence and technical data on Improvised Explosive Devices (IED), Unmanned Aerial Vehicles (UAVs), and other such threats. The OSTD is a key resource for many allied Intelligence organizations all around the world.



James Rose
Vice President, Electronic Warfare Systems

James joined the Herzberg Institute of Astrophysics in 1978, part of the National Research Council of Canada, where he was involved with the Algonquin Radio Telescope in various capacities associated with the development of low noise receivers, spectrometers and precision control systems. In 1987 he joined Canadian Astronautics where he was involved with early concept Radar Threat Simulators used in EW testing and training. In 1992, he joined Excalibur Systems as Director of Programs to support the development of next generation Radar Threat Simulators as well as virtual training simulator systems. When Excalibur was acquired by DRS Technologies in 2003, he was promoted to Vice President and General Manager of DRS EW and Network Systems Canada, a business focused on advanced laboratory and Range simulation systems. James joined Ultra Electronics TCS in 2009 as General Manager of the ULTRA TCS EW business that focused on the development of advanced ELINT and ESM systems as well as multi-domain EW system integration. Upon the sale of the EW business to Telemus Systems Inc. in 2020, James became President of Telemus and supported the company's development of advanced airborne and land based ELINT and ESM systems. James brings a wealth of experience across many EW domains along with extensive program management and company management experience.


Patrick D.R. Crandell CD BA psc
Colonel CF (Retd)
Vice President, Intelligence and Security Programs

Pat has over 36 years experience in Intelligence and Security at the tactical, operational, and strategic levels. He has extensive inter-departmental, inter-agency, and international experience. His military experience ranges from criminal investigation, to intelligence collection and collection management, to single and all source intelligence analysis, to planning and doctrine development, and to project and senior management (Deputy Director of a Major vice major Crown Project, Director Intelligence Operations and extended periods as the Acting Director General Intelligence).
In the private sector he has worked in business and training development. In the latter capacity he designed and developed training for unmanned aerial vehicle sensor operators, and specialized intelligence/security training for law enforcement and government organizations. He also authored doctrinal studies for the CF and long term threat assessments in support of specialized engineering studies for Defence Research Canada.



David Clemis CD MBA CTDP
Major CF (Retd)
Vice President, Training and Development

David has worked over 40 years, both in the military and federal public service, in the fields of security and counter intelligence. He was the first information technology officer in the Canadian Force and spent several years as a liaison and project officer with the US DoD and other agencies in developing information technology security doctrine and countermeasures. As the Deputy Commandant of the Canadian Forces School of Intelligence and Security, he established the first cadre of professional investigators and analysts in computer-related crime and security. He worked on the first multi-level security system established in National Defence. He was instrumental in the development of national-level strategies for secure networks, first as the Chief of Computing Security for Revenue Canada and then as senior technology advisor to the Department of Communications. He has spent the last five years providing both classroom and on-line learning to Commissionaires Ottawa. As an independent contractor, he has provided threat assessments and security risk analysis to federal departments and agencies. He has spent the past ten years working with the United Nations International Telecommunication Union on the development of standardized communications protocols in both electronic business exchanges as well as e-learning networks. He has a Bachelors degree in Psychology with a minor in computing technologies as well as a Masters of Business Administration.
Systems and Technology
ASIE
Accelerated System Integration Environment (ASIE)
PRC has highly experienced people in the fields of Electronic Warfare Threat Simulation, and the Military Simulation and Training (MS&T) field. We offer various Simulation Solutions to allied defence and intelligence communities. Our key personnel have experience in both the virtual simulation world and the range world, where free space radiating systems deliver the same threat signatures to live platforms. We understand the challenges of building complex equipment and integrating them into platforms and having them work together in a collaborative fashion.
This experience gives us a unique skill set for applying this technology to System Integration Labs (SILs). Our ASIE optimizes and accelerates the integration process of multiple systems into platforms that will operate in a threat environment when deployed. Our ability to model threats in a multiple domain environment with high fidelity enables us to exercise equipment in a SIL environment by replicating real time threats, allowing for individual system validation and the ability to evaluate multiple systems that must work collaboratively when integrated together.
Our Accelerated System Integration Environment (ASIE) system allows you to validate systems as they arrive, and not only validate their operational integrity, but their collaborative capabilities before physically integrating them into their host platform. In the case of aircraft, this can save significant cost and time required to recertify the airframe if equipment has to be removed and reinstalled. In the case of ships, this would reduce the amount of time a host ship remains docked during integration. There are many other inherent advantages and features that improve on final delivery commitments, and other mission impacts beyond cost and time with a reconfigurable environment like the ASIE.
One such benefit is the inherent onboard / embedded training capability an ASIE integrated platform is delivered with. You can replicate the ASIE for training purposes in a classroom environment, or have an embedded "training mode" configuration onboard the host platform. Training can even be possible in the SIL during integration with available stations, in order to accelerate the initial training process, improving readiness timelines.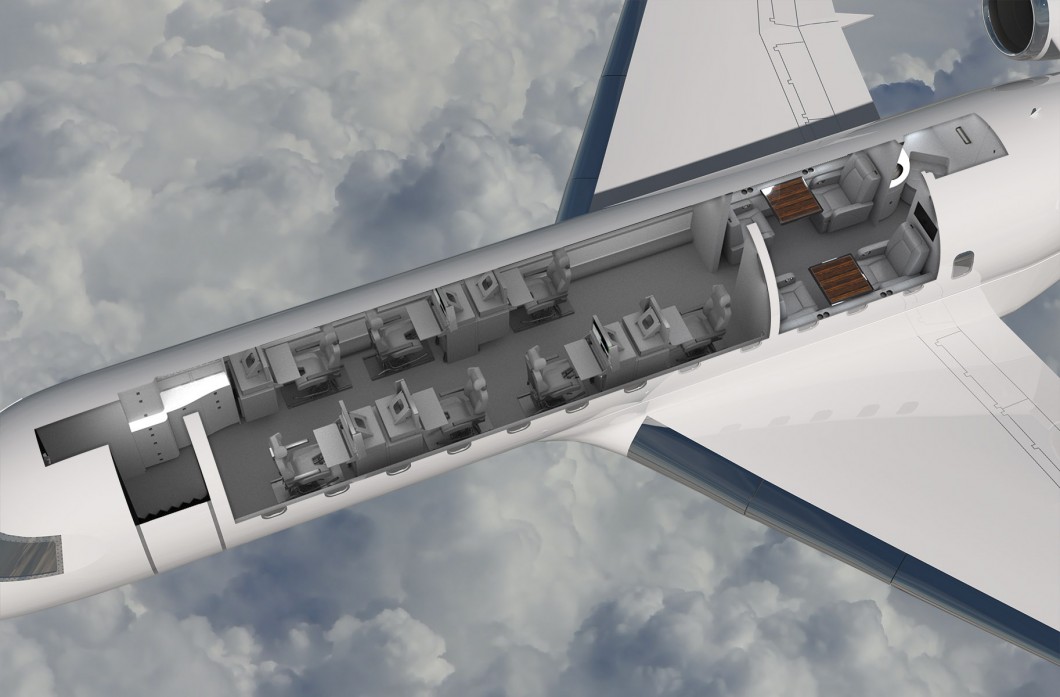 Consulting and Professional Services

Advanced Consulting

:: Policy Development
:: Program/Concept of Operations Design
:: Program Evaluation
:: Business Continuity Planning
:: Doctrine Design and Development
:: Security Planning
:: Physical
:: Personnel
:: Resources
:: Information Management
:: Organizational and Process Analysis



Analytical Support

:: Threat Assessments
:: Foreign
:: Domestic
:: Threat/Risk - Government/Corporate/Personal
:: Terrorism
:: Critical Infrastructure Protection Assessments
:: Country Studies/Profiles
:: IED Threat Assessments
:: Situational Commentary
:: Post-Operations Analytics



Operational Support

:: Interviewing and Debriefing
:: Establishing Secure Discussion Areas / Secure Areas
:: Technical Security Inspections
:: Support to overseas activities



Operations

:: Surveillance and Counter-Surveillance
:: Facility Security

Educational
Course Program Development

PRC provides a full range of options for your organization's training program. From helping you evaluate your needs to developing your training programs to delivering and evaluating the results, we have the expertise you need.

Our facilitators have a broad and varied experience in the learning field. We have access to subject matter experts in a large spectrum of different skills and knowledge. Our projects span from knowledge-based course designs to complex skills-based learning.

Training Development and Services:

:: Design, Develop, Deliver and Evaluate Learning Systems

:: PRC Course Catalog (Public Safety & Law Enforcement)

PRC has an extensive catalog of courses that have been developed over the years to clients' specifications. For example, for the past three years, we have developed 12 advanced courses for the Canadian Centre of Public Safety Excellence / the Atlantic Police Academy.

A comprehensive listing of these courses can be found here:

:: CCPSE Training Course Summary.
 
Various purchase options:

::  Training Curriculum for Canadian Law Enforcement
::  Licensed and maintained as IP by PRC, or 
::  Purchased IP, for use within your organization, and maintained as your IP by PRC, or 
::  Purchased IP, for use within your organization, no tail, maintained by you, or
::  Purchased IP, for your exclusive use.
::  Delivered by PRC qualified instructors for your organization. 



Leadership Development Programs

The link below contains video clips that represent some of our different courses. Currently, we have three video vignettes on our Leadership Development Program (LDP) that highlight three aspects of leadership; responsibilities of the leader, the leader's authority, and the accountability of the leader.

:: Corporate and Military Leadership Development Programs
Contact



Parisien Research Corporation


Box 8375, Ottawa, Ontario, Canada K1G 3H8
info@parisien.org
parisien.org